In order for digital lessons to succeed, we have developed a series of distance learning templates for our long-term partner Adobe. These can fill teachers with tasks and pass them on to their students.
A colorful appearance is motivating and appeals to students of all ages. Thanks to unique illustrations, the templates stand out clearly from other online learning tools.
With subtle animations and individual details, the illustrations get a unique look that is highly recognizable. The diversity of the students is also reflected in the characters, as the templates are to be used by teachers worldwide.
Each department has its own color scheme and can be recognized by an animated icon. This icon style also serves to graphically highlight the individual categories and to structure the task more clearly.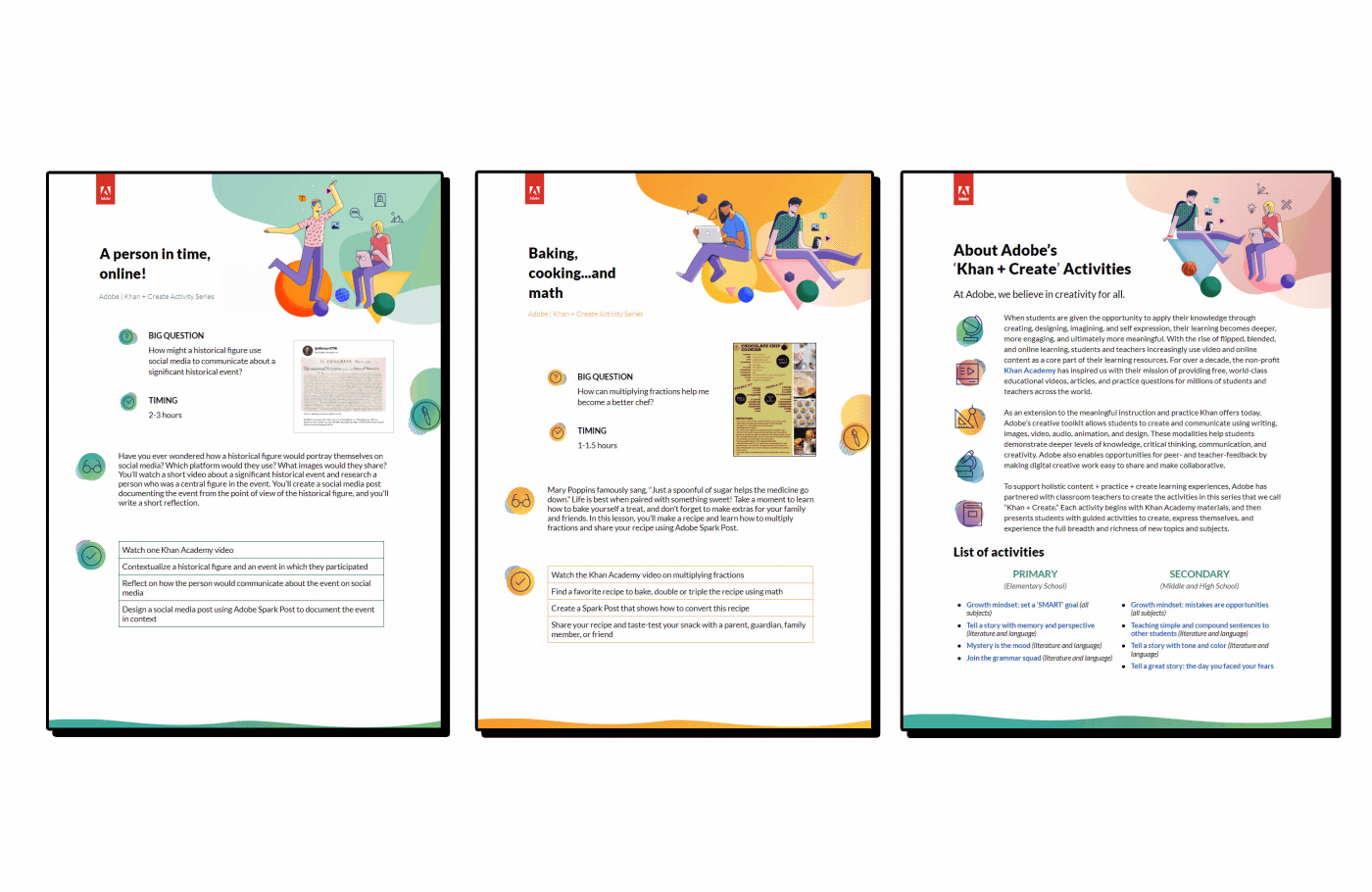 The templates are on the Adobe Distance Learning Resources website.
"Motion Design", "Motion Graphics", "Animation", "Explainer", "Erklär film", "Erklär Video", "Typo", "Mainz", "Deutschland", "Rheinland-Pfalz", "Soner Aktas", "Designer", "Motion Designer", "Artist", "Künstler", "Kunst", "Illustrator", "Editorial", "freelancer", "freiberifler"